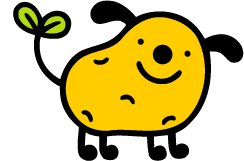 じゃがいぬくん (Jagainu-kun) was a series of 26 3-minute long animated shorts that first aired on the TBS program ブリンぶりん家 (Burinburinya) from April to July in 2004. Reruns were then moved to Kid's Station.

Jagainu-kun takes its name from the titular character, who is a kind-hearted resident of Vegetable Village, where many vegetable-animal hybrids live. The word "jagainu" is a combination of jagaimo (potato) and inu (dog); the fantranslation uses the name "Dogtato."

| | |
| --- | --- |
| Before the animation, Jagainu-kun started out as a series of 4-koma comics by Masako Sugiyama. The first collection was published in 1997, and the strip was seralized in Asahi Elementary School Newspaper beginning in April of 2001. | |



click on the ladybugs to play some fun games!



click on Negiwani to see the merch page!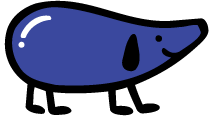 click on Nasuinu for cute stickers & more!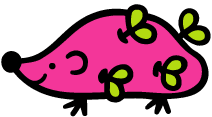 click on Haripoteto to see a very cool Dogtato fansite!
you can also find links to download individual episodes here!




click us to see this page's sources!