Let's talk about everyone's favorite Konami mascot, Hanapoo!

...What's that? You haven't heard of Hanapoo? Well, I hadn't either, until just a few days ago when I stumbled upon an old advertisement for a game called Anima City! The advertisement in question was from the Autumn 2000 issue of a magazine called Konami LOOK Magazine1.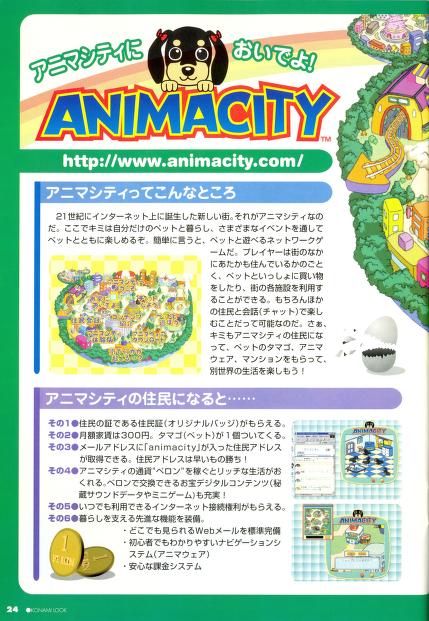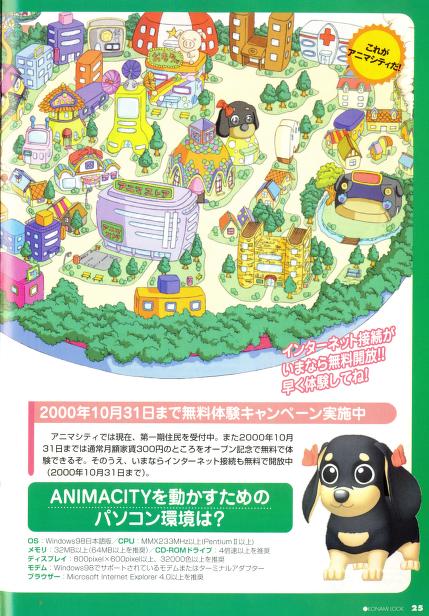 TRANSCRIPT/TRANSLATION (WIP, IGNORE FOR NOW):

アニマシティにおいでよ!

アニマシティってこんなところ
21世?にインターネット上に??した新しい?それがアニマシティなのだ。
ここでキミは自分だけのペット?らし、さまざまなイベントを?してペットとともに楽しめるぞ。簡単に言うと、ペットと遊べるネットワークゲームだ。プレイヤーは?のなかにあたかも住んでいるかのごとくペットといっしょに買い物をしたり、?の???を??することができる。もちろんほかの??と?語(チャット)で楽しむことだって可?なのだ。さぁ、キミもアニマシティの??になって、ペットのタマゴ、アニマウェア、マンションをもらって、?世界の??を楽しもう!

アニマシティの住?になると。。。
その1: ??の?である住??(オリジナルバッジ)がもらえる。
その2: 月?家?は300円。タマゴ(ペット)が1?ついてくる。


I was immediately pulled in by the cute dog mascot, and I went to go look up more information about the game. However, there was hardly any to be found! Whenever I find an obscure little piece of media online, I immediately want to know as much about it as possible, so I started digging into the topic.

I could hardly find anything! The official website's domain is currently for sale, and the version saved on the Internet Archive2 is mostly broken. Anima City has hardly been mentioned anywhere else on the net, though I have found a few bits of information sprinkled here and there. So far, here is the information I have found about Anima City itself!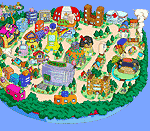 On September 20th, 2000, Konami announced its launch of Anima City, a "life communication" game based on raising a virtual pet. A CD-ROM with a trial version of the game was distributed for free at the Tokyo Game Show 2000 Autumn, which took place from September 22nd to September 24th. Additionally, from Sept. 22th to Oct. 31st, Anima City was free-to-play as part of a special launch campaign.4

Anima City was functional, at the very least, from its launch in September of 2000 to September of 2001. As of January 20th, 2002, the website had ceased service.





(Some banners from the Anima City website.)

In order to access Anima City, you were required to have a Konami ID. It was free to sign up for a Konami ID, and this would grant you access to a very limited version of the game. In order to play the full version and become a resident, you need a membership, which cost 300 yen per month. This membership provided one egg that would hatch into a pet, as well as a free e-mail address (username@animacity.com) and several other perks.



In order to launch Anima City, you needed to download a program called Anima Ware. Once launched, you would recieve an egg that would hatch into something called a 'munimuni', that would later turn into a dog for you to raise, play, and explore with2. Depending on how you raised your munimuni, it would turn into a different type of dog.4 The launch program, Anima Ware, had one menu for game settings and the like, and one menu for actual gameplay and interactions with your pet. The site had a download page for Anima Ware, but there also seemed to be physical versions as well, such as this CD-ROM from March of 2001.5









(Some of the graphics from the Anima Ware menu.)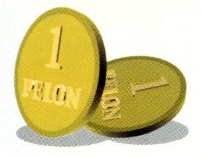 As you played, you could collect the in-game currency, 'pelons', by working part-time. You could spend your pelons to buy toys, furniture, or accessories for your pet at some of the stores around town.

Anima City was divided into nine districts, and had quite a few different buildings and areas to visit. Furthermore, you could unlock little events by talking to other characters, and the town's design even changed with the seasons. The places you could visit in town were:

| City Hall | Hospital | Bank | Police Station | Food Store | Toy Store | Accessory Store | Pet Store | Furniture Store | 'Recycling' Store | Residental Area | Park | Anima Trading Company | Stamp Exchange |
Hanapoo

On July 18th, 2001, Hanapoo got her own website3. Interestingly enough, it was referred to as a fansite - perhaps meaning that it was designed for fans? It was linked directly on the Anima City website, which it outlasted by several years.

---

Hanapoo was featured on ads on at least two buses around Tokyo, one of which circulated in July of 2003, and the other in Spring of 2005.8
Soreike! Hanapoo~

Hanapoo, in addition to being the mascot for Anima City, was also the star of her own arcade cabinet. Called Soreike! Hanapoo~ (それいけ!はなぷ~), the arcade cabinet was presumably released sometime in 2000.

Game catalog page 1
Game catalog page 2

The game cabinet had only a single button, and was designed for young children.6 It was a medal game, which means that you insert medals (tokens) to play, and receive tokens depending on how high you score. The gameplay involves throwing a ball and knocking items out of a tree. Your score depends on what sorts of items fall down.7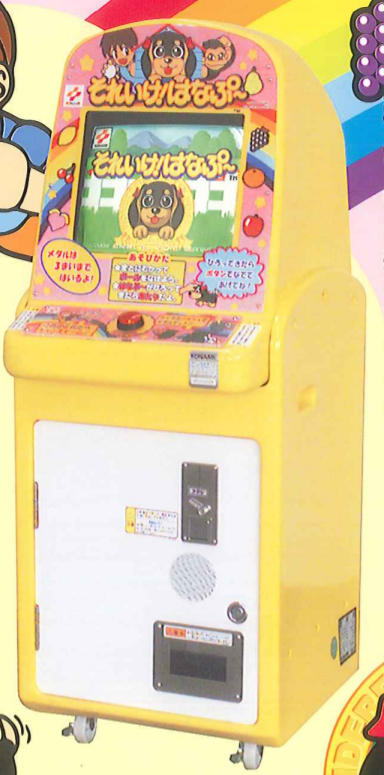 ---

Sources:

[1] Konami LOOK Magazine ('00 Autumn Issue), found on the Internet Archive
[2] Animacity official website on the Internet Archive. Earliest capture from Dec. 6th, 2000. Multiple pages.
[3] Hanapoo official website on the Internet Archive. Earliest capture from Aug. 13th, 2001. Multiple pages.
[4] Anima City newsbrief from Sept. 20th, 2000.
[5] Mercari Japan page with an Anima City CD for sale.
[6] Arcade machine catalog website.
[7] Small blog post about Soreike! Hanapoo~.
[8] Personal blog post about ads on Tokyo buses.