Iss. 9 || January 3rd, 2023
Koinuko Watches the World Cup (Not Clickbait)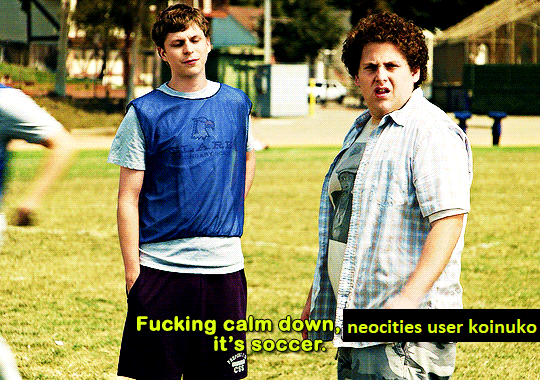 ---
So, against all odds, I ended up watching a decent portion of the World Cup this year. I am not, nor have I ever been, a sports person. I can tolerate baseball and I've watched a bit of it, and I think curling is a fun concept, but that's about it. I have no attatchment to American football and I basically tune out whenever it's on. So, for me to watch
multiple weeks
of sports games of my own volition - even waking up earlier once or twice to catch specific games! - is completely unlike me.
The first time soccer ever really crossed my mind in any capacity was when I watched Ted Lasso with my family, a year and a half ago. We absolutely loved the show, and even though it's more about the characters vs the actual sport itself, we learned a little bit about the promotion system in England and looked up some terms/questions we had. Then I went another blissful year without thinking about soccer at all... until a few months ago, when we watched Welcome to Wrexham.
For those that haven't heard of it, it's honestly fascinating; it's a semi-comedic documentary about Ryan Reynolds and Rob McElhenny's ownership of Wrexham A.F.C., a soccer club in Wales. The two actors bought the club in 2020, and have been working intently to improve the club's standing with the end goal being to get the club promoted to the next professional league level, and eventually, to the Premier League, which is the highest level of English professional men's football. It gives a fascinating look into the lives of players on the team, volunteers for the club, the team's coaches, the fans and people of Wrexham, and of course the owners. This was when I actually started finding the game itself to be interesting. More than interesting; we were on the edge of our seats whenever they would show even just minute-long snippets from past games. We joked that we might actually start watching soccer because of the show.
And then, lo and behold, what do I see but commercials for the 2022 World Cup. The timing couldn't have been better. Soccer was fresh in my mind, and I had nothing better to do than toss on one of the games and see if I found it interesting at all. And there, in the very first game I happened to watch (Brazil vs. Serbia, Nov. 24), was the most badass thing I have ever seen in my whole life - Richarlison's goal-bound bicycle kick. (And, honestly, the Serbian defense in the first 40 min of that game was badass, too. Vanja Milinkovic-Savic had some amazing saves. I made a mental note after watching that game to look up his name.)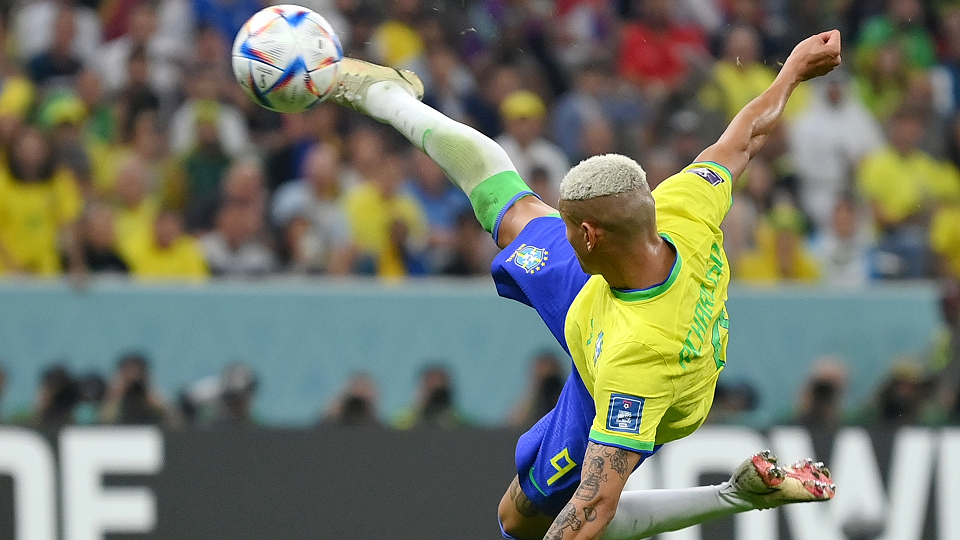 I was basically obsessed with this kick. I sent videos of it to my friends, I showed it to my mom (LMAO), I just kept thinking about it. I even redrew it, albeit not that well, as Chigiri from Blue Lock, just because I could Not get it off my mind. I had gotten a taste of soccer and I would never be the same after that. I watched a game a day for the rest of the World Cup, just based on which ones were being played at the times when I was ready to watch.
I really had no preference for which teams won in any particular game, not on paper, anyway. I did have some favorites at certain times, but mostly, I was just in it to see awesome games. I was sad when Wales got kicked out; I didn't care too much when America dropped out, since I knew we wouldn't win anyway lmao, but us making it to the round of 16 was pretty cool I guess.
Japan vs. Germany on Nov. 23rd was INSANE. I have never been so stressed out in my life. I was liveblogging the game to my friends (against their will) the entire time. Waiting for the refs to call it on the offsides goal was,,, oh my God. Will never forget it fr. And then the extra time was absolutely agonizing. I was just sweating it out every ten seconds lol. That was such a a wild ride. Even though Japan lost later on, this game was incredible.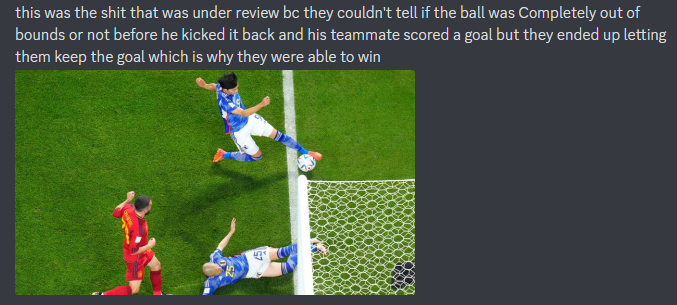 Portugal vs. Switzerland was an absolute blowout. 6-1... insane. That was also another memorable game.

And of course, the final match, Argentina vs. France. What a GAME that was. Like, you couldn't write a game like that if you tried. It went on for what seemed like forever, and the action for the last hour didn't stop for a second. Congrats to Argentina for a well-fought win, and congrats to Mbappe for his hat trick in the very last match of the World Cup! <3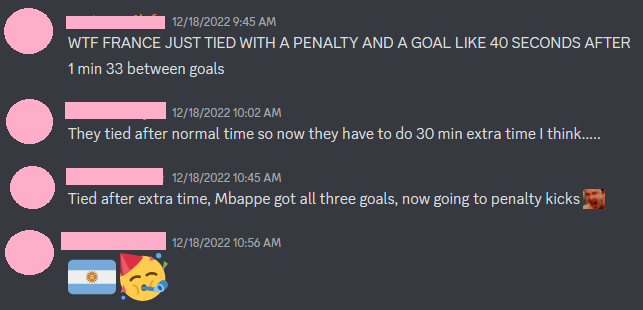 So yeah, long story short, I like soccer now. A very unexpected development! All this, plus also getting into Blue Lock at the same time, really did a number on me. Right now, I think there are a few more Premier League games going on in England, so I might try to catch those! I am a certified soccer fan now... truly, anything can happen.
---
back to articles